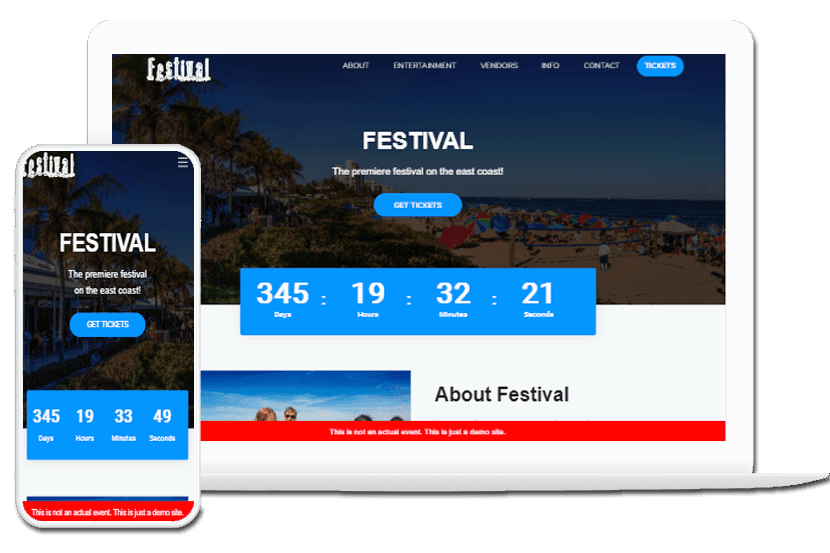 Services
Web Design
Web Development
Client Challenge
Create a demo site for a fictional festival to promote the Festival and get people to purchase tickets.  Include an admin area where administrators can add and remove vendors.
Solution
Create a website with lots of imagery of people enjoying themselves at the Festival in past years.  Include information about why people should attend and what fun they can expect to have.  Give people plenty of opportunities to get to the tickets page to purchase advanced tickets.  Have an admin area for to add vendors to the website and track certain metrics.
More Successful Projects
Check out more of the projects that helped businesses grow their web presence and achieve their goals.