Children's Learn and Play Daycare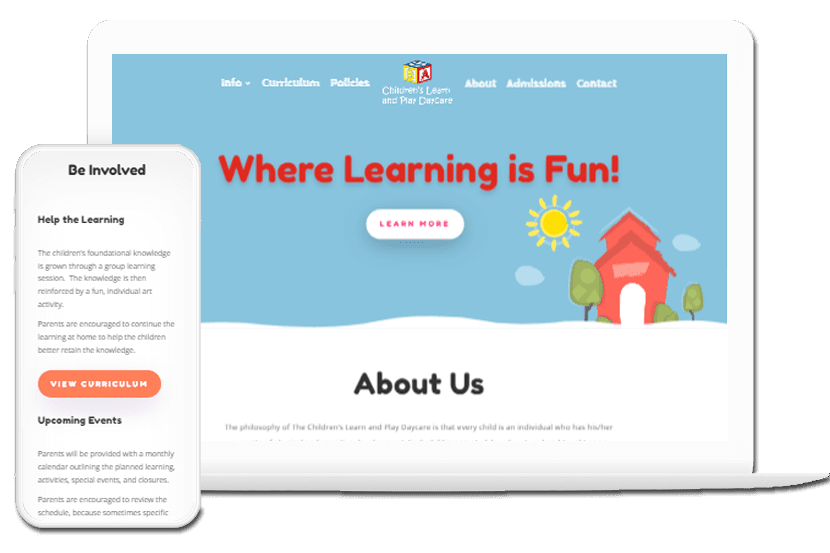 CLient
Children's Learn and Play Daycare
Services
Web Design
Web Development
Client Challenge
Wanting to provide resources for the parents of children already attending the daycare, and wanting to provide information about the philosophy and function of the daycare to the parents of prospecitve students.
Solution
For parents of existing students of the daycare, there is a calendar of activities, events, and closings.  For parents of prospective students, they can browse the currriculum, policies, and general information about the daycare.  They can also apply for admission and contact the daycare.
More Successful Projects
Check out more of the projects that helped businesses grow their web presence and achieve their goals.