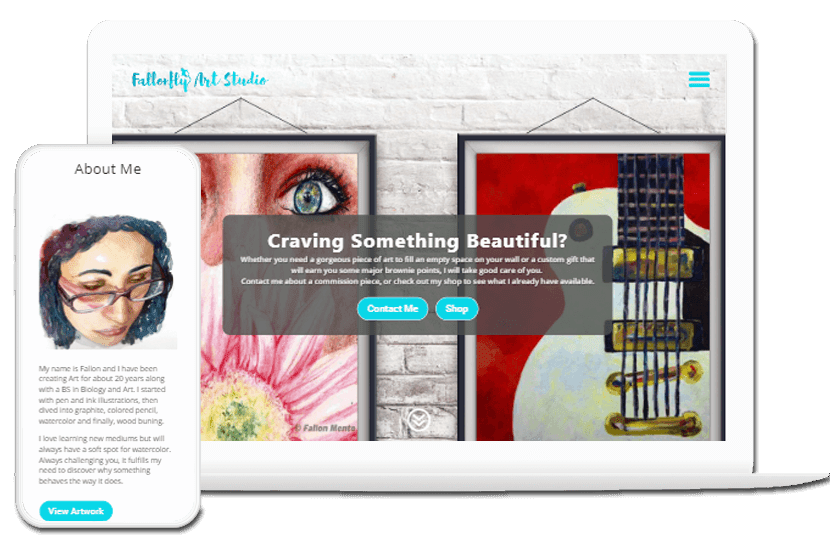 Services
Web Design
Web Development
Client Challenge
A website to display her artwork and allow people to contact her for commission work or get to her shop to purchase existing art.
Solution
The home page of the website includes a preview of all kinds of information about the artist including recent artwork, the latest class taught by the artist, featured products, and information about the artist herself.  As well as an area to allow people to sign up for the artist's newsletter.  If people want to view information about any of these topics, they can dive further in to see more artwork, classes, or products from the artist.  They can also read the artist's blog, which allows for her to boost her authority and draw more people to her website.
More Successful Projects
Check out more of the projects that helped businesses grow their web presence and achieve their goals.