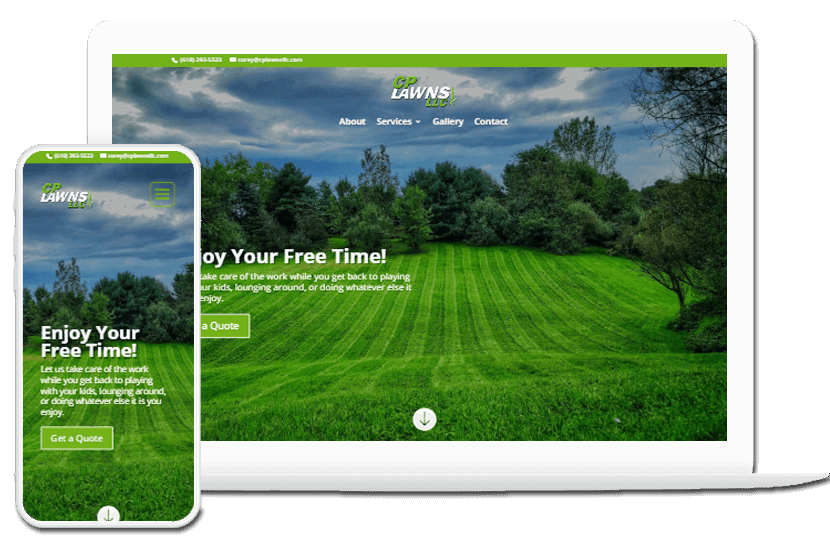 Services
Web Design
Web Development
Deliverables
11 Pages
Logo
WordPress Build
Client Challenge
The founder of CP Lawns LLC was in need of a website to help take his fledgling business to the next level.  He wanted people to be able to learn about his services and to contact him for a quote.
Solution
We created a logo to allow the business to brand itself.  Then we created a website that would allow people a glimpse into the philosophy of the company and what sets them apart.  We also included multiple pictures of the owner to give people a sense of connection with the company.  People can learn more about the company, browse their services, and view past examples of their work.  We also included multiple calls to action to get a quote so that people can quickly access the form when they are ready.
More Successful Projects
Check out more of the projects that helped businesses grow their web presence and achieve their goals.